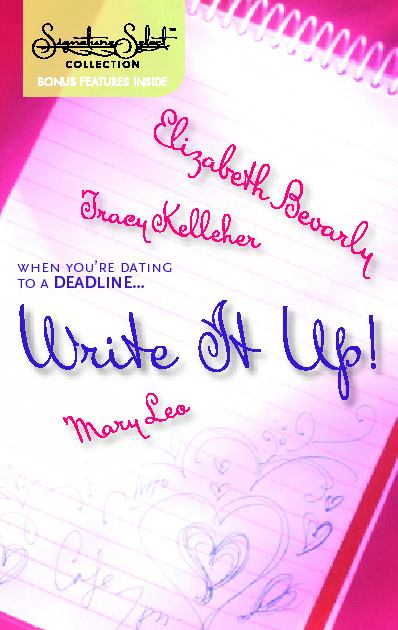 Write It Up!



It started simply enough. The editor of Tess Magazine demanded an assignment about dating practices for the urban set. Something fun. Something sexy. Something that the three women working on the assignment could research and really get into.
Suddenly, Julia is smitten with a stranger she meets while speed dating, Samantha's coffeehouse dating research is less engaging than the naughty emails she's been getting from her pen pal in Italy and Abby is busy dealing with her new roommate, an Irish photographer who looks like sex in pants. Needless to say, there's not much work getting done!
So how do you write about relationships when your own love life has been less than noteworthy? Until now...



Read an excerpt from Write It Up!...